Scale Quickly With
Magic Agency
You get Expertise and Experience.
Our clients say it feels like they're in a $100k/yr mastermind…
But the expertise we've gained from working 12+ years in the info product and ecommerce space is priceless.
That means you'll have a growth plan for your business that's been proven to work by industry giants (have you seen our client list?)
And each member of our team is an expert in sales, marketing, or implementation so you can be confident that the execution will be flawless.
Our marketing funnels have generated more than $1 Billion (with a B) in sales…
COMPANIES WE HAVE WORKED WITH
Working with a marketing agency shouldn't feel like you just hired a roster of employees that need to be managed.
This is a partnership, not an employee/client relationship.
We have a leadership level team allowing fo
TRUE delegation.
So that you can do what you do best and we can do what we do best (scaling your biz).
Stop wasting time & money on hiring a ton of subcontractors
(that
you

have to manage) Who may or may not deliver
We are a full funnel marketing agency that knows tech better than any other agency out there.
We handle your tracking, direct response design & copy, offer creation, customer journey, positioning,
marketing automation, and everything in between.
Our hours are just a guide, the main piece is the value.
We are NOT a Fiverr or outsourced team. We pride ourselves on the hundreds of thousands of dollars in investment we put in our team to be the best of the best.
"You get my time as part of the package. Ideas are only as good as the execution. I am here to provide guidance using what we learn from all of our clients — while making sure that all the work has an ROI to it. Very similar to being in a mastermind group but we can actually execute the ideas."
Packages to Scale Your Business
Calculate your ad spend percentage
(Total managed ad spend across all channels)
*weekend and holiday on call fee if needed – $500/day for on-call support on the weekend + any hours worked billed at normal rate
The Grow Like Crazy Package
$20K per month
+ % of ad spend ($2k min per channel)
This is our flagship package and built for growth optimization. The ROI on this is much higher than the ready to scale package as we have this built for a majority of clients to get to. This allows us to get a lot of work done with the strategy element.
*weekend and holiday on call fee if needed – $500/day for on-call support on the weekend + any hours worked billed at normal rate
THE READY TO SCALE Package
$10K per month
+ % of ad spend ($2k min per channel)
For brands ready to start scaling. This package is great for companies who already have solid infrastructure in place and need help with growth and tracking.
THE COMPANIES

WE'RE BEST SUITED FOR:
Work in the D2C, e-commerce, or info product space.
Our 12+ years of expertise lies in these 3 industries. And the systems and processes we've built best serve them. If you fall outside of this category we still may be able to help, but it'll be reviewed on a case by case basis.
Revenue between $1 million and $10 million per year
Otherwise our value is not optimized. We are incredibly good at helping you come up with a plan to scale your company and then implement it. But it works best on companies that have a proven product.
Use Infusionsoft, Active Campaign, Klaviyo, or another major CRM or ESP.
We have a scalable implementation team. Although we do have a lot of experience in other marketing automation systems, we have the most experience in these three.
Magic Agency handles your tech & marketing needs with expertise and efficiency, freeing you up to focus on more important things.
You have less time spent worrying about tech/marketing implementation, more time for your customers, product creation and big-picture success planning.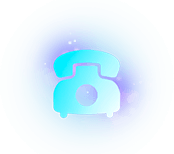 You have weekly check-in calls and quarterly calls to ensure everyone is on the same page, increase communication, and promote proactivity.
You get a response to every request within at least 24 business hours, which means you can execute quickly.
You get a flexible 3-month minimum commitment. After that, you can cancel at any time.

We're excited to learn more about your company and its needs. Sign Up To Have Us Review Your Marketing Funnel And See if Magic Agency Is The Right Partner For You.