We
Design, Build, and Improve Scalable Automated Marketing Funnels

For 7-8 Figure Online Businesses.
Are Your Funnels Built On Duct Tape And Super Glue?!
Want Us To Take A Look At Your Marketing Funnels?
We Have Been Involved In Over $100,000,000+ Worth Of Sales Through Our Automated Marketing Funnels.
CLIENTS WHO'VE EXPERIENCED THE MAGIC
(Warning)

Only Available for companies that have over $1 million in revenue per product they sell.
Otherwise our value is not optimized. We are incredibly good at coming up with a plan to scale your
company and then implement on that plan but it works best on companies that have a proven product.
The Purpose Of The Online Marketing Funnel Checkup.
Enter Your Information Below To Request An Assessment
Testimonials So Good,

You'd Think
We Paid Them to Say It
"I am absolutely freaking in love with my new website. This guys are the best in the world."

" I love their expertise, I get to work in my unique skillset and concentrate on content and they concentrate on getting everything to work "
"Took less than an hour of our time and our conversions Skyrocketed"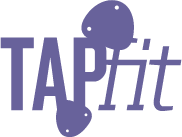 "Vision Tech Team has done an incredible job managing all my successful launches and site builds for the last four years."
Last year we made it in to the top 500 of the inc 5000, which equates to about 1,000% growth. And Magic Agency (formerly Vision Tech) has been a huge help in supporting that.